Royal Aviation Museum of Western Canada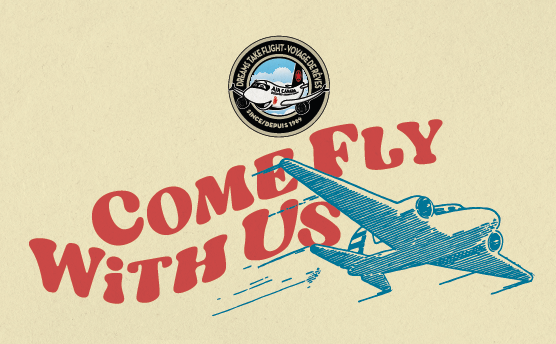 Please join us for our fundraising event – Come Fly With Us – Thursday, October 20, 2022 at the Royal Aviation Museum of Western Canada.
French Way Café will be providing h'orderves and bubbly, which will be presented by Air Canada Flight Attendants.
The night will be hosted by John Sauder and he will be accompanied by a Jazz duo providing music throughout the evening. An in depth tour of the magnificent new museum will be provided to all in attendance.
Dreams Take Flight – Winnipeg have provided over 3,000 children the trip of a lifetime to Disney World. These children are deserving because of their physical, mental, or social challenges and come to us through a nomination process with various Winnipeg agencies. Not all children have childhoods with equal opportunities full of love, free from worry, hunger and discrimination. Charity, the saying goes, begins at home. We believe this is true but we also believe that many people define home too narrowly limiting it to the space within the four walls they inhabit. Just as the children we select are identified to us from the community; we depend on the community's support to help in our fundraising activity to raise the necessary funds to provide this special adventure to those special children who would not otherwise be able to take this flight. We have little overhead as Dreams Take Flight is entirely volunteer based and appreciate any support you may provide.
Come Fly With Us