One's mind, once stretched, never regains its original dimensions.
2024 Flight Information Coming Soon!!!
Give a trip-of-a-lifetime. Give limitless possibilities.
Welcome to Dreams Take Flight | Winnipeg!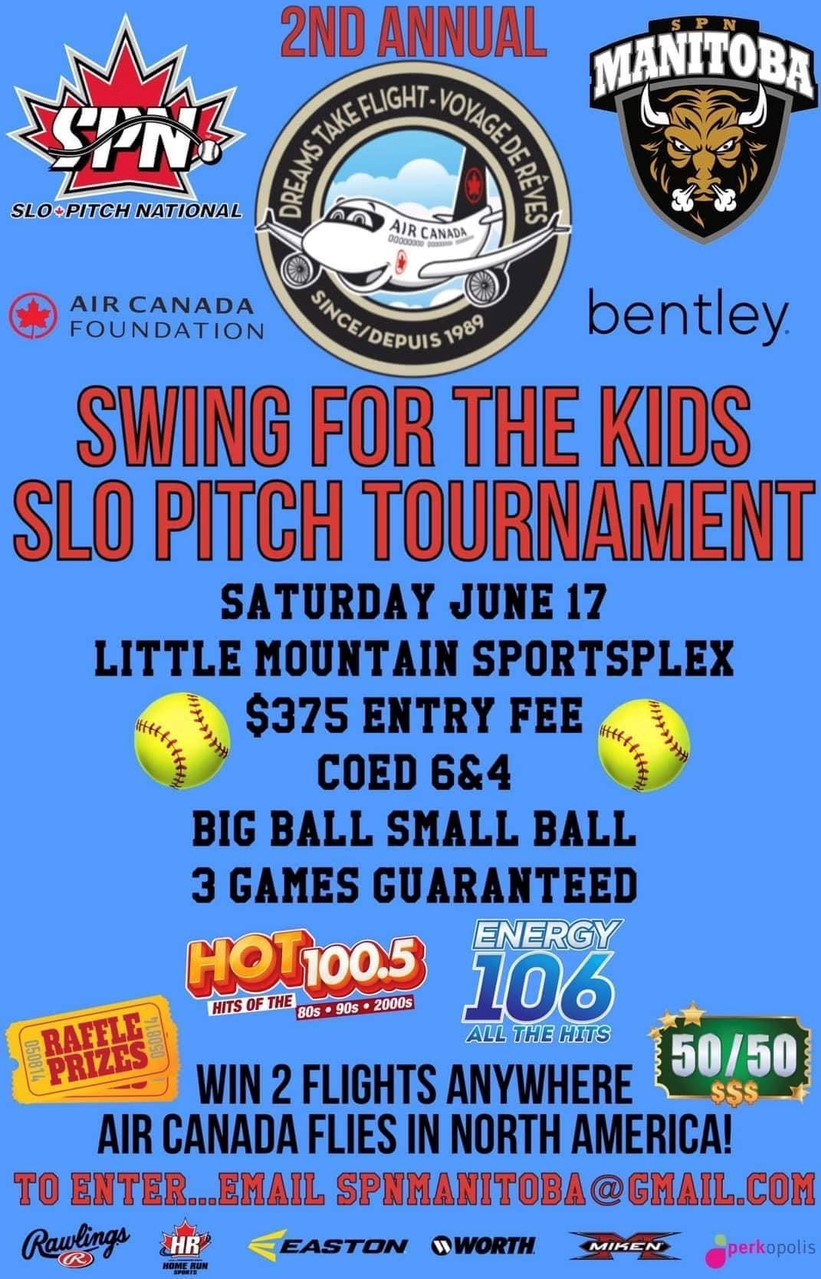 2nd Annual Swing For The Kids
The 2022 inaugural Swing For The Kids Slo Pitch Tournament was such a success and assisted us in making our 2023 flight come true1
We are excited again to be partnering with SPN Manitoba for the 2nd Annual Swing For The Kids Slo Pitch Tournament on Saturday June 17, 2023 at Little Mountain Sportsplex. It promises to be a fun day of slo pitch with games throughout the day followed by awarding numerous fun prizes to those playing and in attendance.
We would love to have you join us that day as a player or spectator. Entry fee is $375 per team and includes 3 guaranteed games for your coed team!
For more information on the tournament or to register a team please email spnmanitoba@gmail.com.
Not interested in playing, but want to support Dreams Take Flight? We are looking for donations and prizes. Any donation you or your company can make will be greatly appreciated and your organization will be recognized at the tournament, on our web page, and across our social media channels. You will be helping give a Manitoba child a Magical Day they will never forget.
For more questions about Dreams Take Flight or to arrange a pickup for any prize donations please contact winnipeg@dreamstakeflight.ca.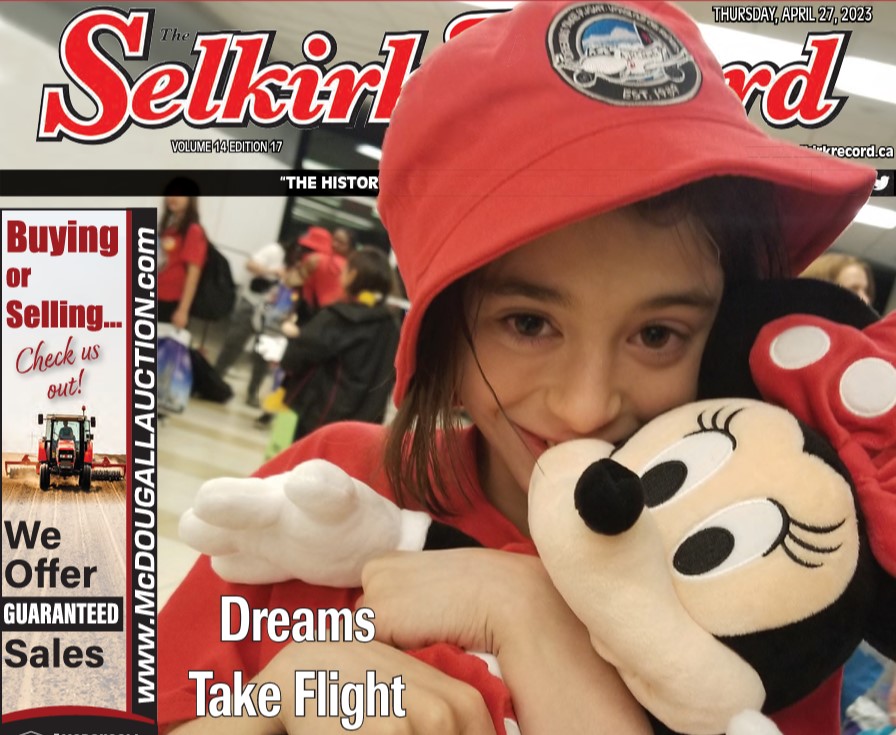 Selkirk Record 
We're on the cover of the Thursday, April 27th, 2023 edition of The Selkirk Record!
Thank you very much for the story.
To read the full article CLICK HERE.  The article can be found on Page 5.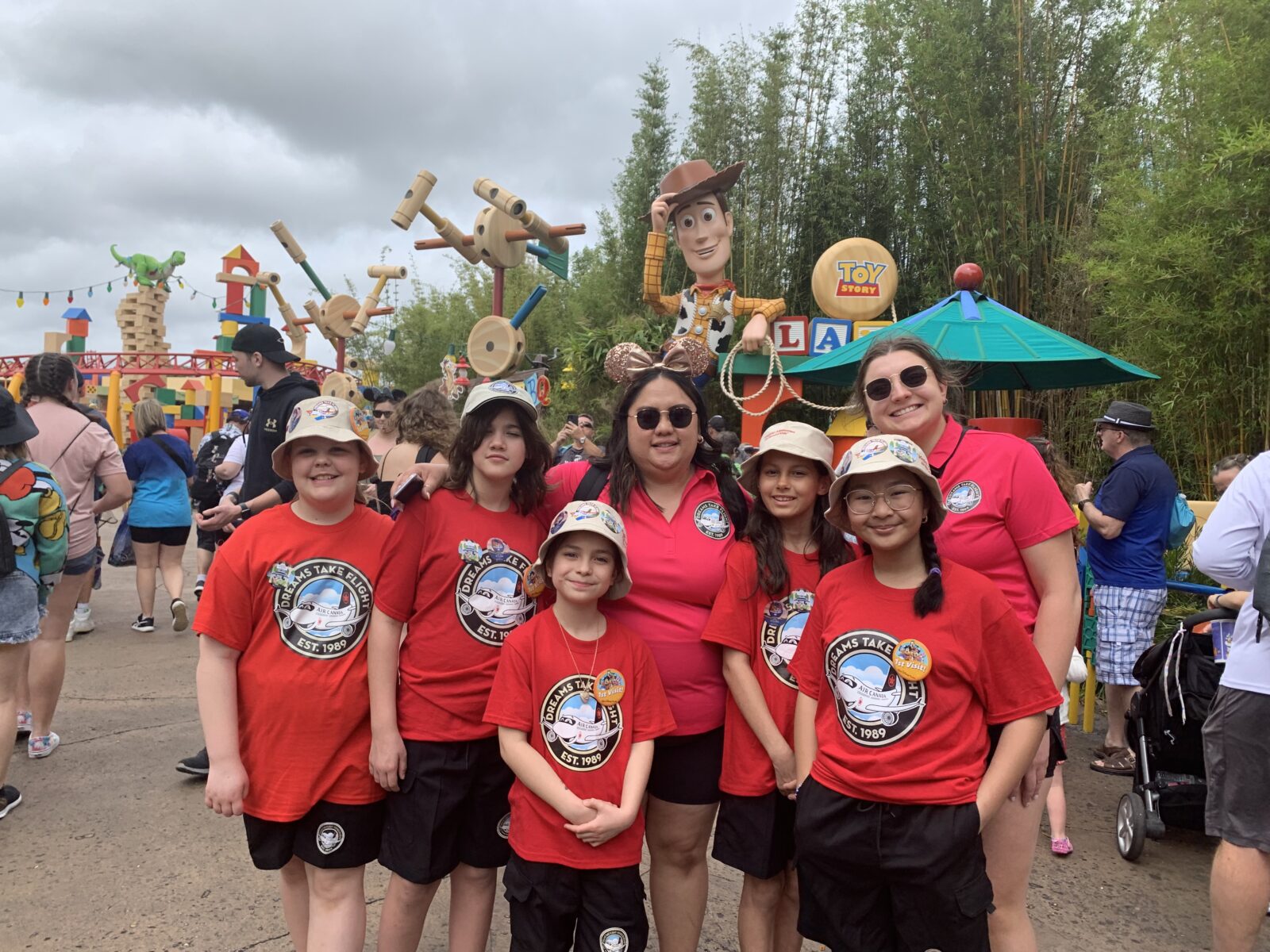 Thank You!
From the Dreams Take Flight family we want to thank all of our sponsors, volunteers, anyone else that helped to make our 2023 flight on April 12, 2023 a big success! It was our first flight in over three years and could not be happier to be able to resumes doing what we do best, providing magical memories for special children.
If you have any questions about the flight please email winnipeg@dreamstakeflight.ca.
If you would like to get involved and volunteer please CLICK HERE.
Dreams Take Flight stretches children's minds. As poet Oliver Wendell Holmes wrote, "One's mind, once stretched by a new idea, never regains its original dimensions."
In 1989, several Air Canada employees in Toronto planned a trip-of-a-lifetime. They flew 70 special needs children on a DC-9 aircraft to Walt Disney World in Florida.
By 1997, the Dreams Take Flight charity had expanded across Canada.
For a very long and exciting day, deserving children live an adventure in a world-renowned theme park in California or Florida. All expenses paid—thanks to sponsors and volunteers.
When they land back home, their minds are stretched to new dimensions. They see new possibilities.