One's mind, once stretched, never regains its original dimensions.
2024 Flight Information Coming Soon!!!
Give a trip-of-a-lifetime. Give limitless possibilities.
Welcome to Dreams Take Flight | Winnipeg!
Thank You!
From the Dreams Take Flight family we want to thank all of our sponsors, volunteers, anyone else that helped to make our 2023 flight on April 12, 2023 a big success! It was our first flight in over three years and could not be happier to be able to resumes doing what we do best, providing magical memories for special children.
If you have any questions about the flight please email winnipeg@dreamstakeflight.ca.
If you would like to get involved and volunteer please CLICK HERE.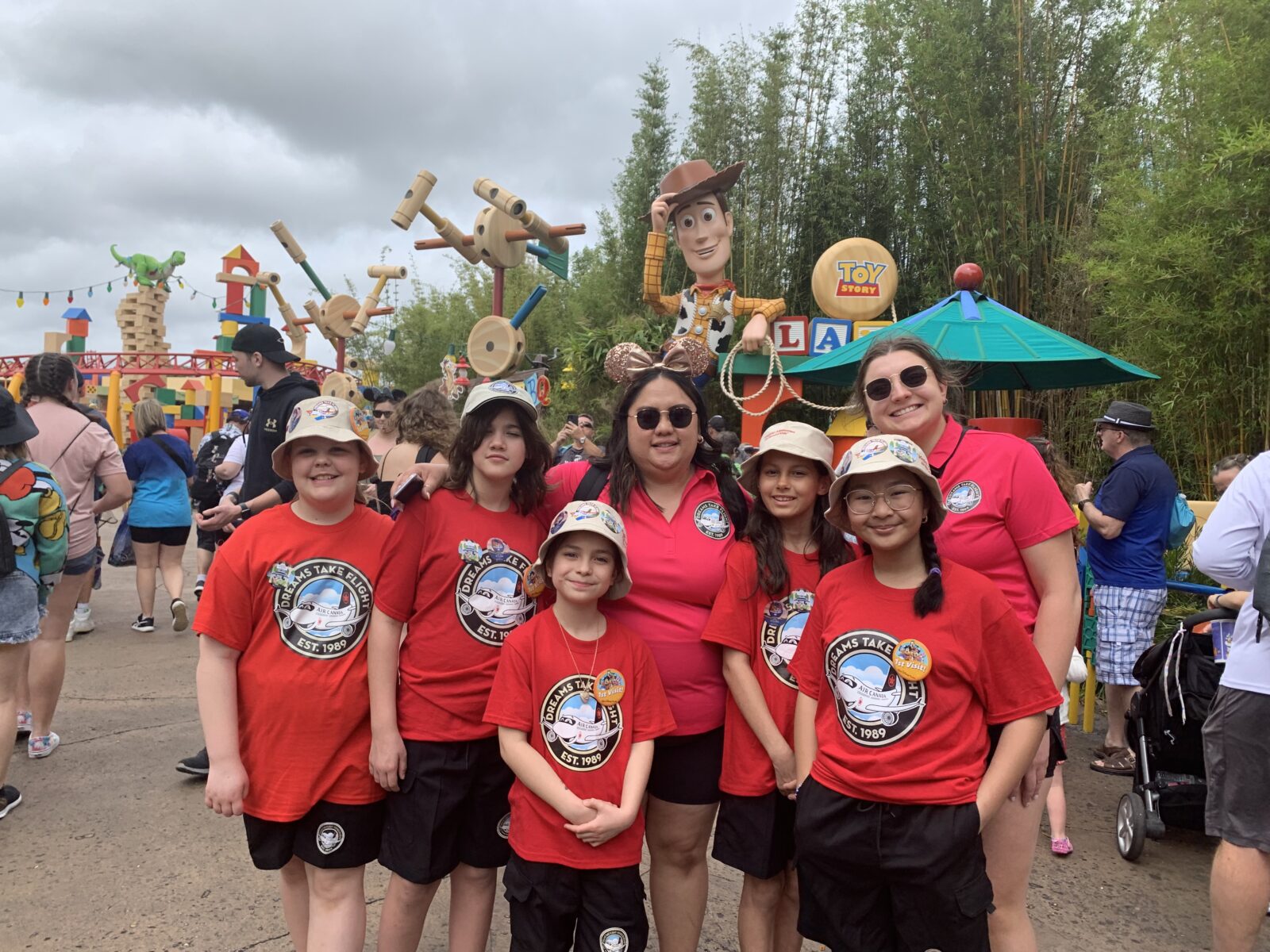 Dreams Take Flight stretches children's minds. As poet Oliver Wendell Holmes wrote, "One's mind, once stretched by a new idea, never regains its original dimensions."
In 1989, several Air Canada employees in Toronto planned a trip-of-a-lifetime. They flew 70 special needs children on a DC-9 aircraft to Walt Disney World in Florida.
By 1997, the Dreams Take Flight charity had expanded across Canada.
For a very long and exciting day, deserving children live an adventure in a world-renowned theme park in California or Florida. All expenses paid—thanks to sponsors and volunteers.
When they land back home, their minds are stretched to new dimensions. They see new possibilities.