One's mind, once stretched, never regains its original dimensions.
Give a trip-of-a-lifetime. Give limitless possibilities.
Welcome to Dreams Take Flight | Winnipeg!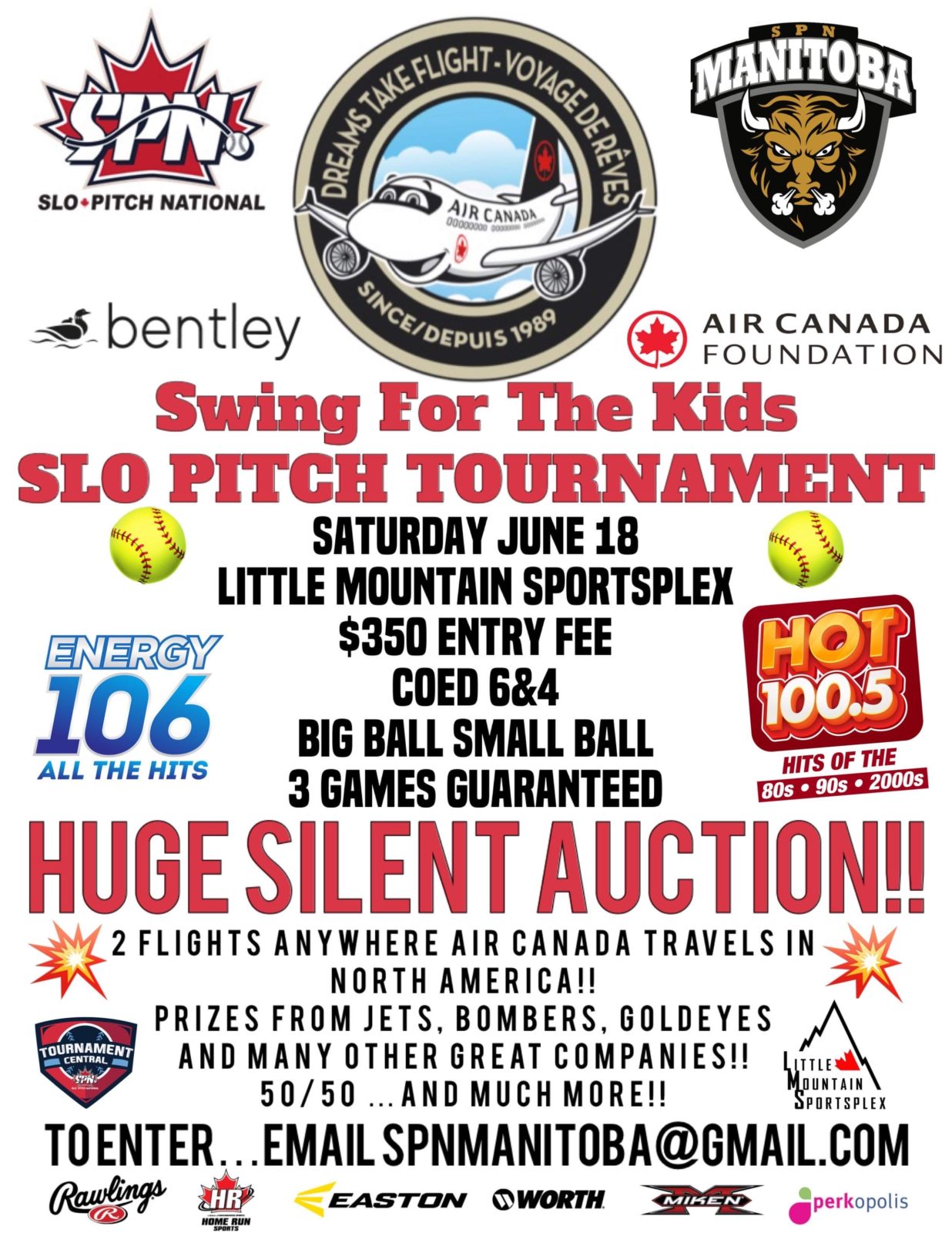 We're Back! – Swing For The Kids!!!
While the previous two years have resulted in our annual flights being cancelled, we are excited announce the first fundraising event in support of our 2023 flight!
Slo Pitch National will be hosting the first ever Swing For The Kids Slo Pitch Tournament on Saturday June 18, 2022 at Little Mountain Sportsplex in support of Dreams Take Flight Winnipeg.
For more information CLICK HERE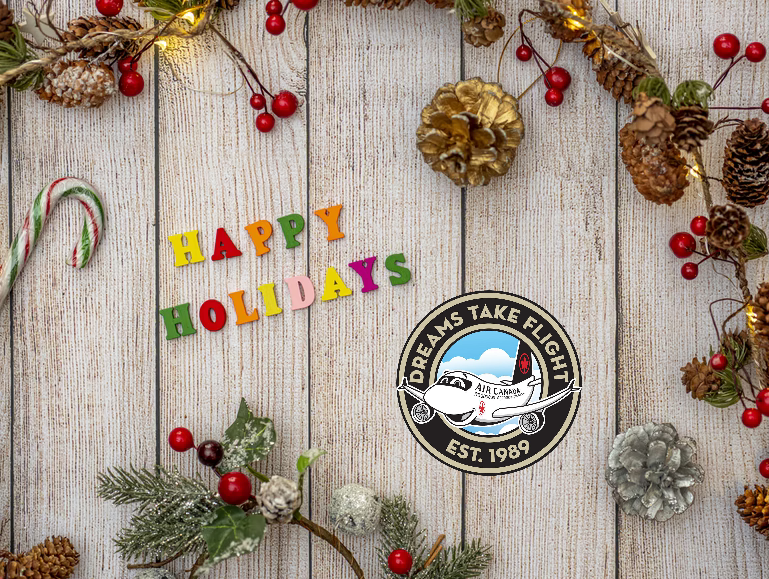 Happy Holidays & Merry Christmas
On behalf of Dreams Take Flight Winnipeg we want to extend Seasons Greetings to one and all. We hope the New Year brings you all happiness and joy.
To our supporters and volunteers, thank you for your continued support we couldn't do this without you.
We are hopeful that the new year will be brighter and things will allow us to get back to doing what we do best, making lasting memories for deserving children in our community.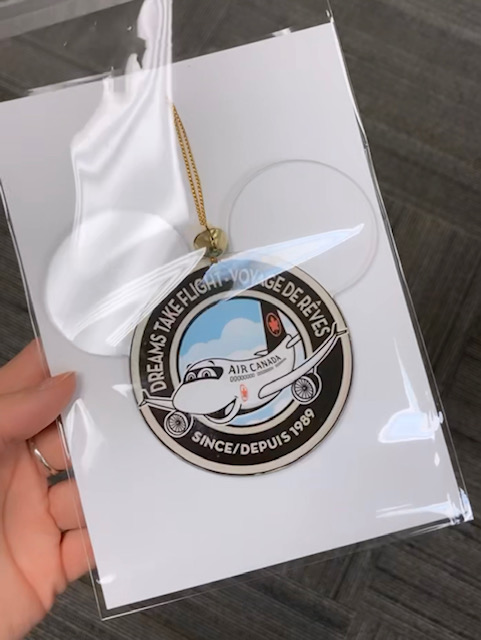 Holiday Ornaments
It's beginning to look a lot like…

You got it! Hallowe'en is officially over, which means the Winter holiday season is officially upon us.

We continue to plan ahead for the opportunity to resume our annual flights and create lasting magical memories for children in our community.

How can you help? Great question!

This holiday season we are selling holiday ornaments that are locally created and lovingly assembled by our amazing volunteers.

Each ornament is $20 with all proceeds going to support Dreams Take Flight and our future flights.

To order, please visit https://forms.gle/rL8cG8Er2S59rqip8 and complete the order form.
For more information please contact winnipeg@dreamstakeflight.ca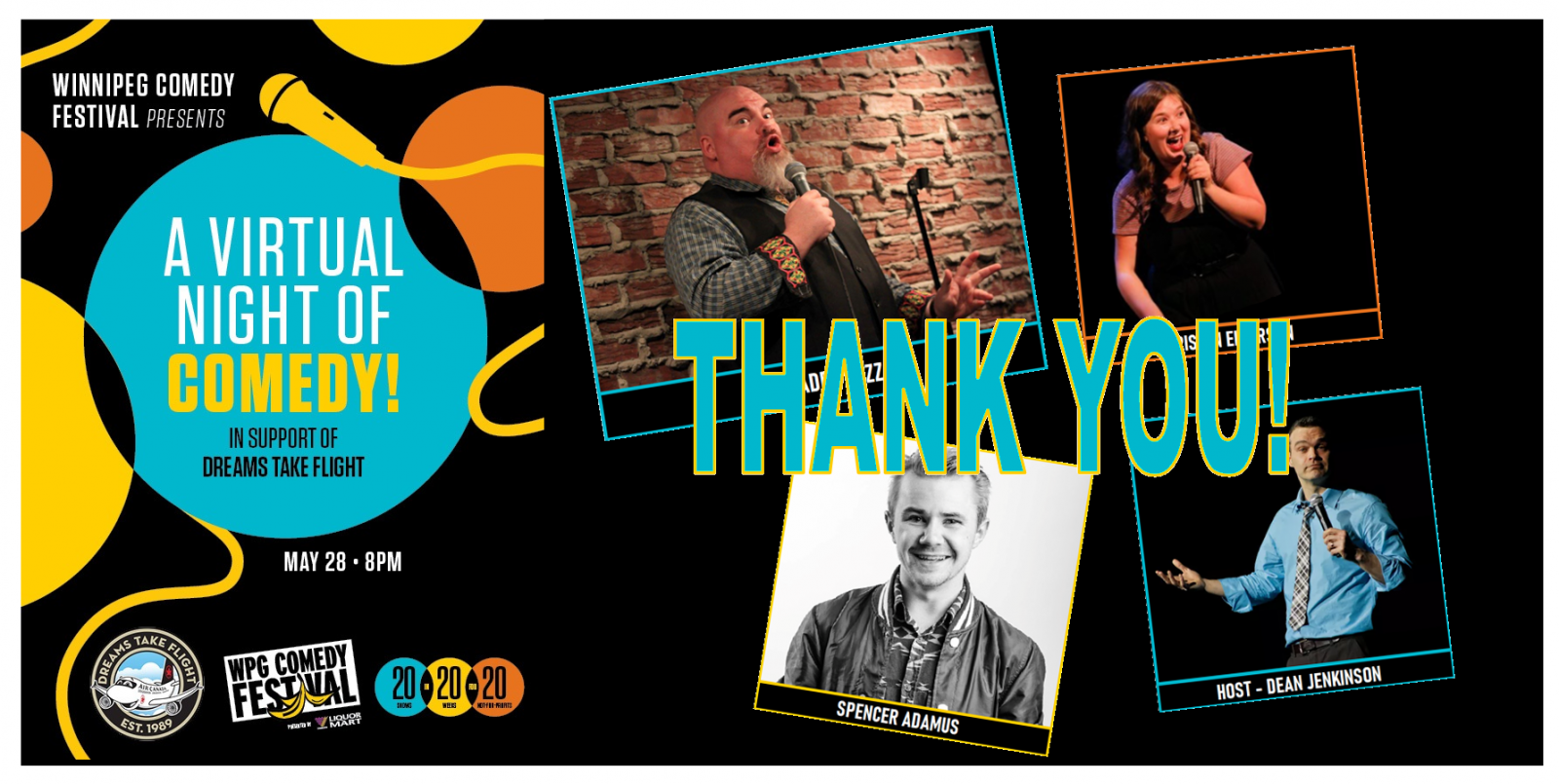 THANK YOU!!!!
On May 28th, 2021 we hosted our first virtual fundraiser with the generous support of the Winnipeg Comedy Festival. Without their great initiative and amazing line up of comedians it would not have been possible.
An extra special thanks to our line up of Host Dean Jenkinson, Spencer Adamus, Kristen Einarson, and Big Daddy Tazz for donating their time and making us all laugh!
For those who attended, THANK YOU for supporting local comedy and Dreams Take Flight. We hope you had as much fun as we did!
Stay tuned for our next fundraising initiative, and visit the Winnipeg Comedy Fest HERE to further support them and other great causes.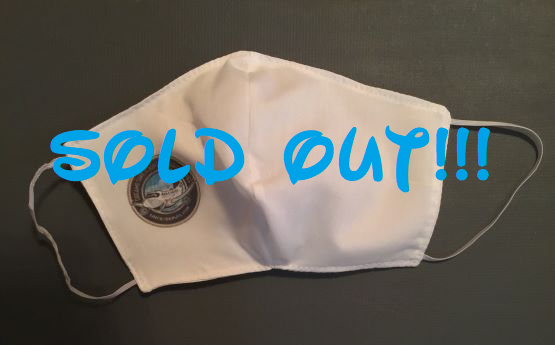 Dreams Take Flight Masks – SOLD OUT!!!!
Thank you to everyone who purchased a Dreams Take Flight mask to protect their community and help a great cause in the process.  Share your pictures of you wearing the masks on social media with the hashtag #dreamstakeflight to be featured on our Instagram page.  
Dreams Take Flight stretches children's minds. As poet Oliver Wendell Holmes wrote, "One's mind, once stretched by a new idea, never regains its original dimensions."
In 1989, several Air Canada employees in Toronto planned a trip-of-a-lifetime. They flew 70 special needs children on a DC-9 aircraft to Walt Disney World in Florida.
By 1997, the Dreams Take Flight charity had expanded across Canada.
For a very long and exciting day, deserving children live an adventure in a world-renowned theme park in California or Florida. All expenses paid—thanks to sponsors and volunteers.
When they land back home, their minds are stretched to new dimensions. They see new possibilities.